Updates
December 16th, 2012
I have added and changed a few things around Teen Boards.
1. Forum Moving.
I have decided to move a few forums around so they are easier to locate for members and staff as well. The
Support Forum
has been moved up to the Main Category, as well as the
Store
. The
Suggestions Forum
has been attached onto the Support Forum.
2. New Forums & Features.
Today, I will be adding a few things. The
Updates & Features Forum
which you're in now, the
Autobiographies Forum
which is attached to the
Introductions Forum
, and last but not least, the
Guys Only Forum
and the
Girls Only Forum
. These two are attached to the Regular Talk Category. I will also add the Journals feature soon as well.
3. Topic Icon Feature
Now, when you create a topic, you can post it with a Topic Icon, that expresses what you're feeling with the post.
4. Profile Layout
The profile looks the same, but I have added a few fields such as the About Me, and the Favorites fields. You can put some things in there by clicking the Profile button in the menu.
5. Ranks
I've been debating for a while with the ranks, but I had someone make some for me and those are the rank pictures we'll stick with for a while at least.
------------------------------------
Those are all the Updates I have for you, please follow the rules & have fun!
-Superman
_____________________
SUPERMAN,
HEAD ADMINISTRATOR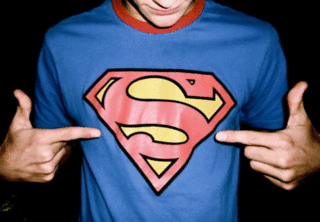 "Don't doubt yourself until you know that you need to be doubted. Which is never." -Superman, TeenBoards Admin.

--------------Important Links--------------
Announcements
Updates
Support Forum
Useful Site Info
Store

---
Permissions in this forum:
You
cannot
reply to topics in this forum